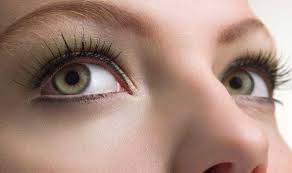 Yesterday I found myself doing a bit of re-organizing in my kitchen. Not because it was disorganized, but because I had decided it could be better, and better is always good, right?
People sometimes think of us professional organizers as anal in the way we want things organized and maybe they are right. But anal (and one not meant in the biological sense, of course) is a harsh term so we would probably like it (the way we want things organized) to be referred to as a calculated, or somewhat meticulousness behavior.
When I experience something non-optimum or not pleasing in my own environment, I want to change it. Like when I was preparing food on my kitchen counter the other day and didn't have as much counter space as I wanted to prepare everything. I knew stuff I had kept on my counter just had to go, and I already had the bare minimum on it. And although I didn't know where it would go to at the time, I set in motion a decision it had to go someplace else.
And that's all it took – a decision to change the space.
I stood back at eyed the room from a slight distance. From there, I stepped back in and let my eyes roam through my cabinet spaces and everywhere else in the area. Being one of the smallest kitchens I had ever had, it has always been a challenge, even after extreme down-sizing my kitchen stuff before moving in.
The solutions I found were there all along but I just didn't realize it until I looked. That's the thing with professional organizers – we can look at a space and find other, better solutions for it. I believe a lot of other people can do this as well once they actually look.
And I think that's where our expertise comes in – in finding other, better solutions that others couldn't come up with on their own. We can compare that to interior decorating or remodeling. We hire professionals to redecorate because we feel we don't have the eye for it. And maybe some of us don't.
The thing is, there are 4 simple steps in embarking upon changing a space:
Making the decision to change the space.
Looking at the space with new perspectives.
Calculating what you already have as available resources for solutions.
Trying out those solutions in the space.
So, I changed my tiny kitchen counter space and I'm happy for now. Who knows, it may need tweaking again sometime in the future. But for now, I have more counter space and that was my goal.
Here's the side of my kitchen showing the counter space I put my attention on: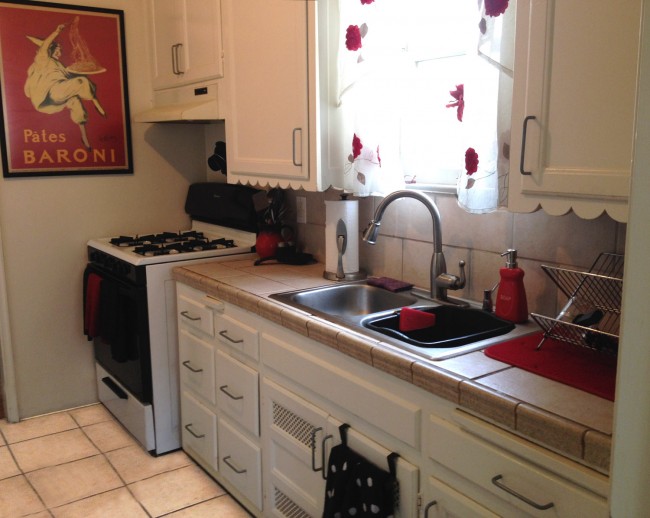 If I can help you with your organizing goals, just let me know!