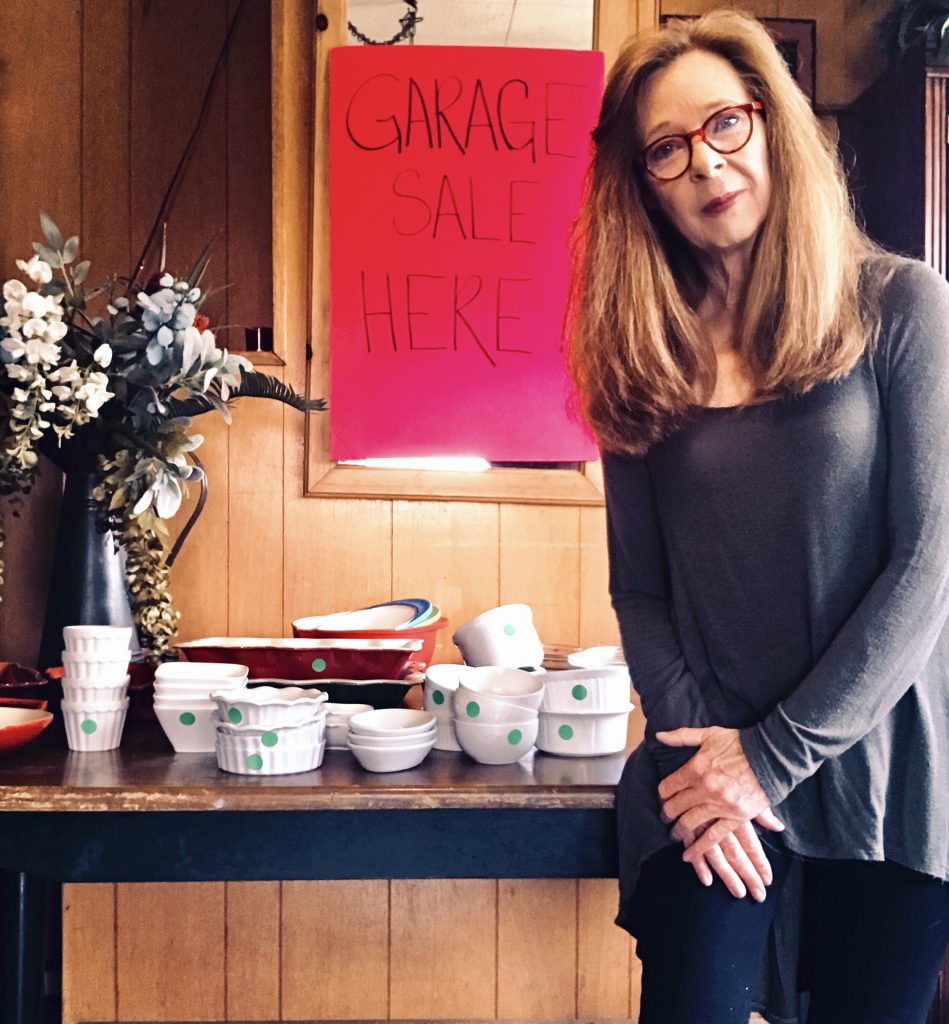 Hassle-free and Stress-free Garage Sales, Moving Sales, Estate Sales
Organize a garage or yard sale, moving sale or estate sale with the help of The Organizing Lady. When your sale is over, she can even arrange for a donation pick-up on remaining items. A professional organizer helps make the task a lot easier!
Preparations:
Sorting, deciding what to sell
(We do estate clean-outs – see below ESTATE SALES section)
Grouping items into categories
Displaying selected items on tables
Taking photographs of certain items (for listing)
Pricing
Marketing – placing online ads and posting in social media
Neighborhood signage – post signs around neighborhood
Preparations Fee: $1200 (10 hours max/2 people). Additional hours needed $120/hr (2 people).
For "clean-out" areas (like cluttered garages with many storage boxes), expect more preparation time.
Supplies & Materials:
We can provide some tables
We provide price stickers
We provide neighborhood sale signage
Sale Day:
Sale day set-ups, as needed
Running the sale
Clean up after sale
Optional: Arrangements for disposal of items not sold (for donation pickup).
On Site Sale Day Services – 30% of sales commission fee or $300/day, whichever is greater.
Additional (optional) cost for our assistant labor: $195/day.
Estate Sale Services include sale preparation services (as above), as well as full estate clean-out (going through every closet, cabinet, drawer, storage box, etc.).
Stress-free Estate Sales
For an Estate Sale, this should be done by a professional, and the Organizing Lady is experienced in organizing and holding estate sales. Because these type of sales usually involve people coming into the home, it is important to know about security and pricing valuable assets. This may involve getting special asset appraisals (jewelry appraisals, art appraisals, antique appraisals, etc.). Call for estimate. 818-797-4473
Photo Gallery of an Estate Sale: