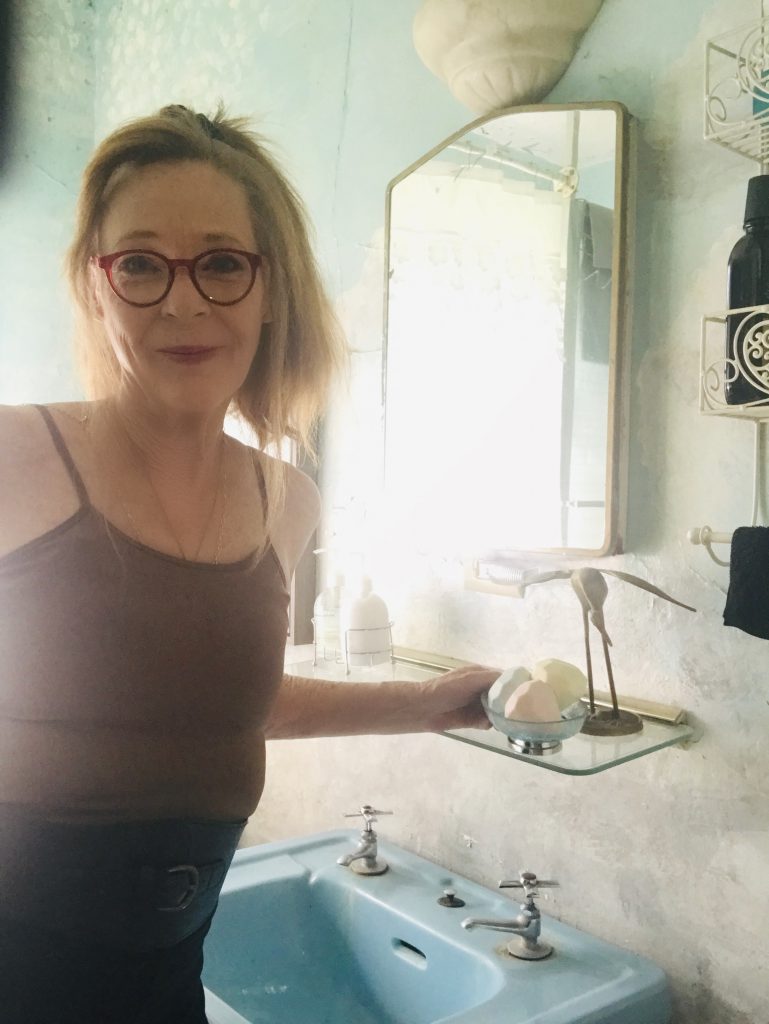 When I moved into a house without a bathroom counter in my bathroom, I wasn't sure how I'd survive. It presented one of the biggest challenges I ever faced in my home organization endeavors.
Worse part is, I'm a woman. We have more stuff than a man when it comes to bathroom space requirements. We have body creams, facial cleansers and facial sundries, nail polish, hair dryers and straighteners and curlers, hair accessories for our multiple hairstyles, various types of hair brushes, and so forth. And for some, we keep our makeup in the bathroom.
Men typically just need a place for their shaver and shaving cream and a comb or brush.
Both genders require a place for their toothbrush, toothpaste and deodorant nonetheless, so that's a given necessity on space.
Overall, that's a lot of space that needs to be allocated for our bathroom stuff. So what does one do without a counter to put some of it on?
I, for one, am not a fan of storing much stuff on counters anyway, especially the bathroom counter. Fortunately, I tend to find other solutions as to where to put things. Yet sometimes it's still a challenge, particularly if I don't have counter space for soap to wash my hands.
Well, thank the lord someone invented bathroom storage cabinets, medicine cabinets and wall shelving!
I use a tall bathroom storage cabinet to store practically all my bathroom needs and the medicine cabinet for my toothbrush and toothpaste, as well as a wall hanging shelf organizer. Bam! Problem solved!
I've run into bathroom space issues before, like in the house before the one I'm in now. The sink at least had room for soap!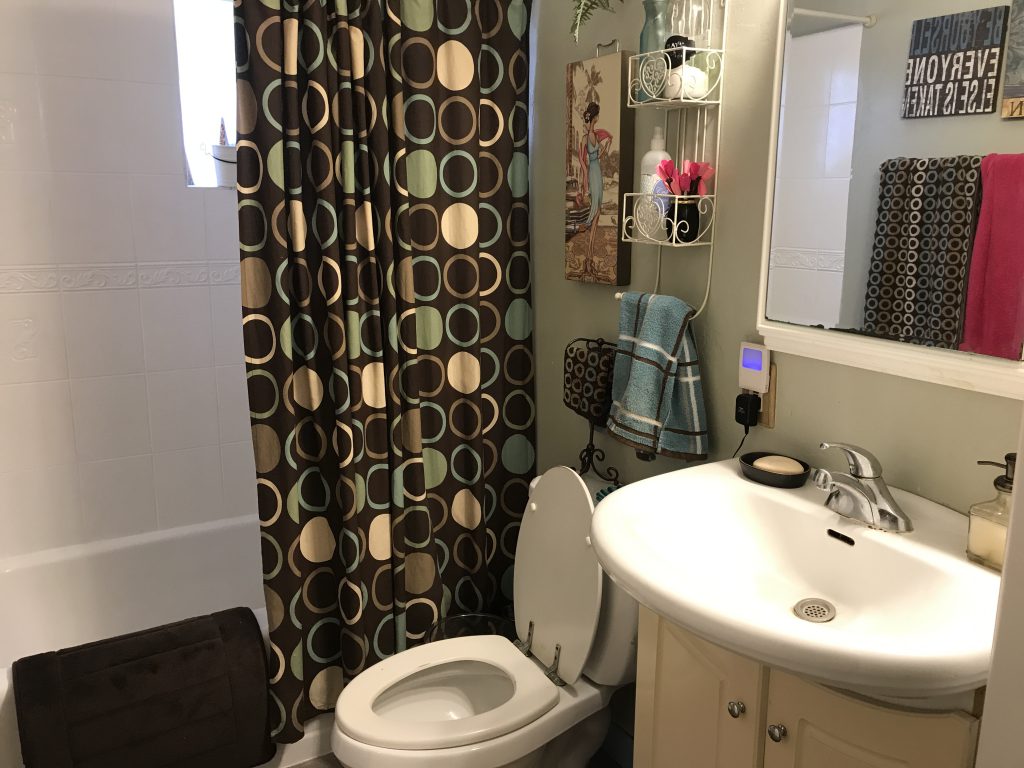 I've had to learn to find alternate methods of storing bathroom whatnots. I wanted to give you some ideas on how to utilize wall space for shelves, rods to hold hooks, wall shelf organizers, and other solutions for the space.
Here are some: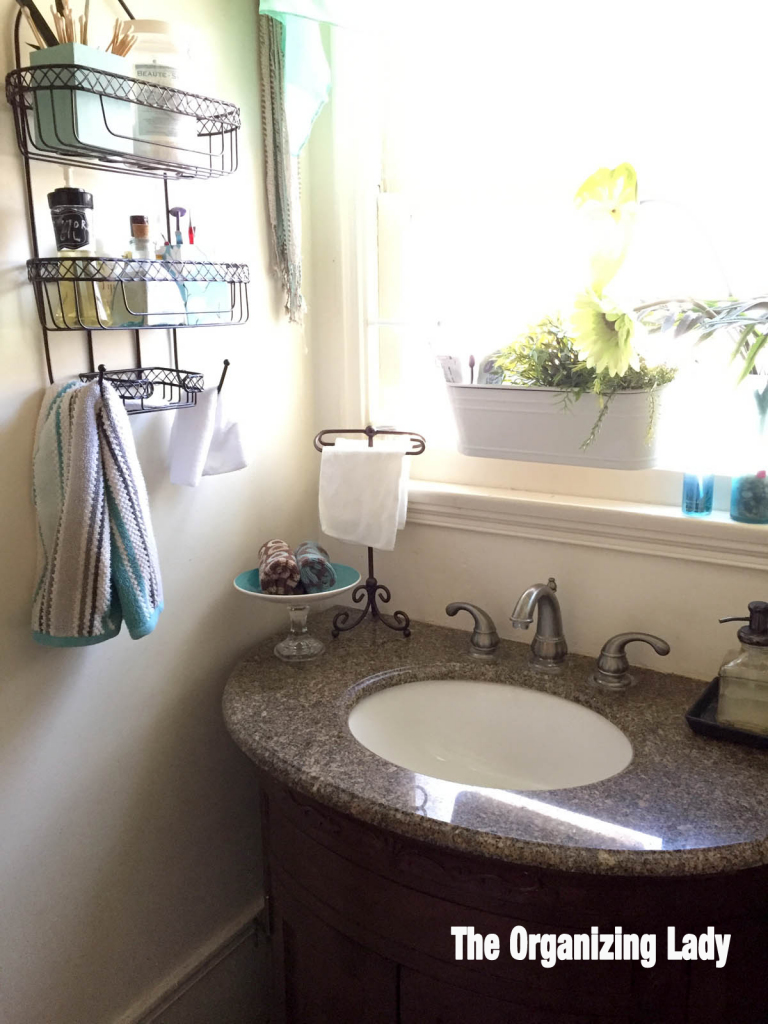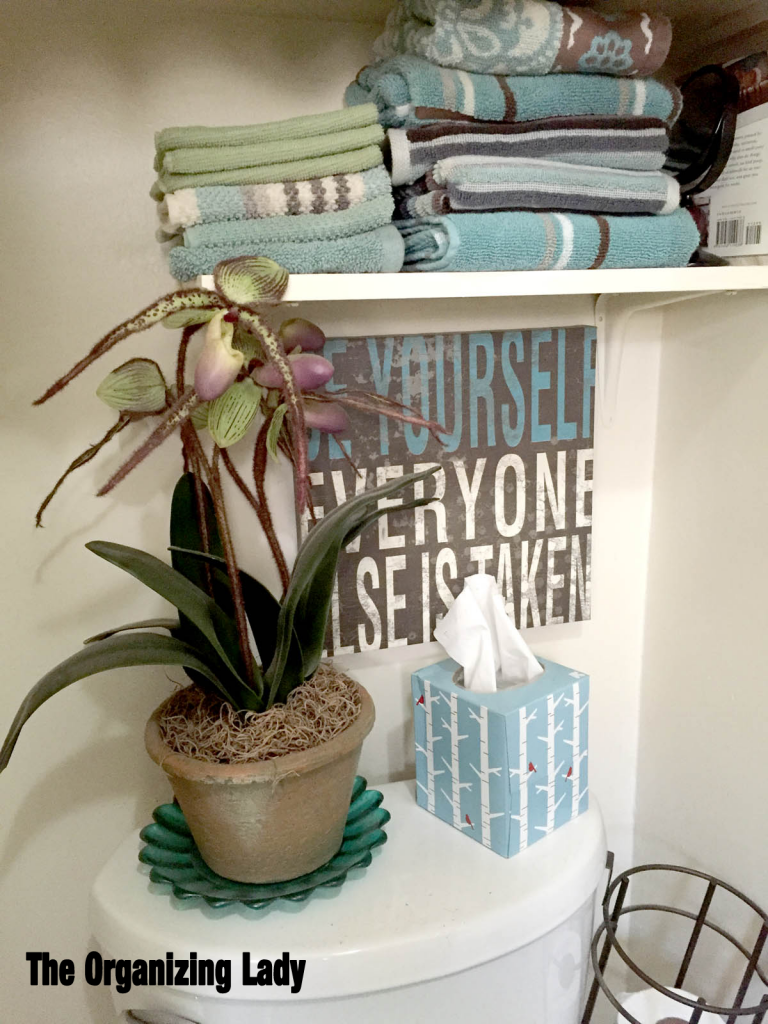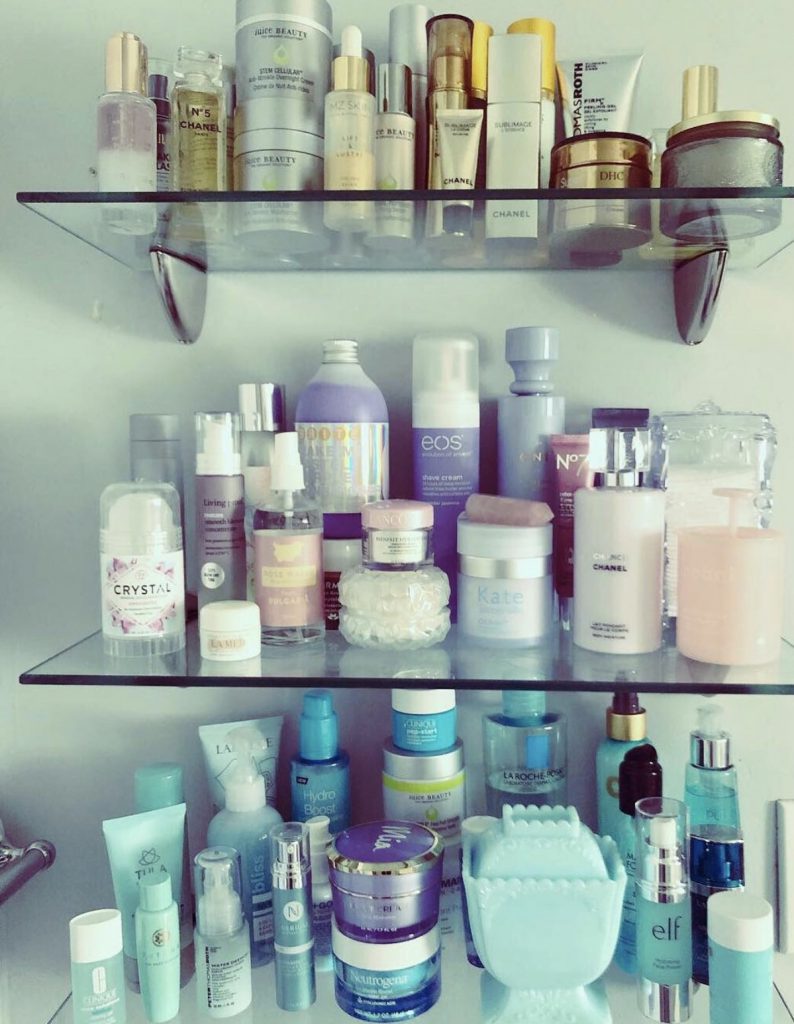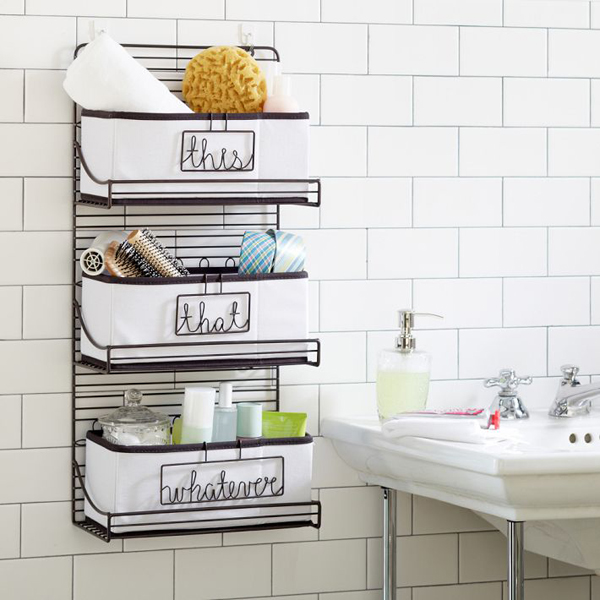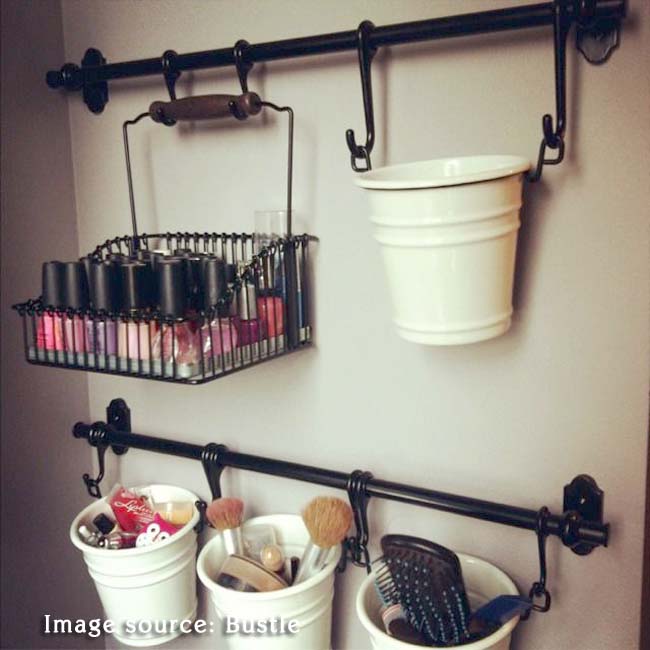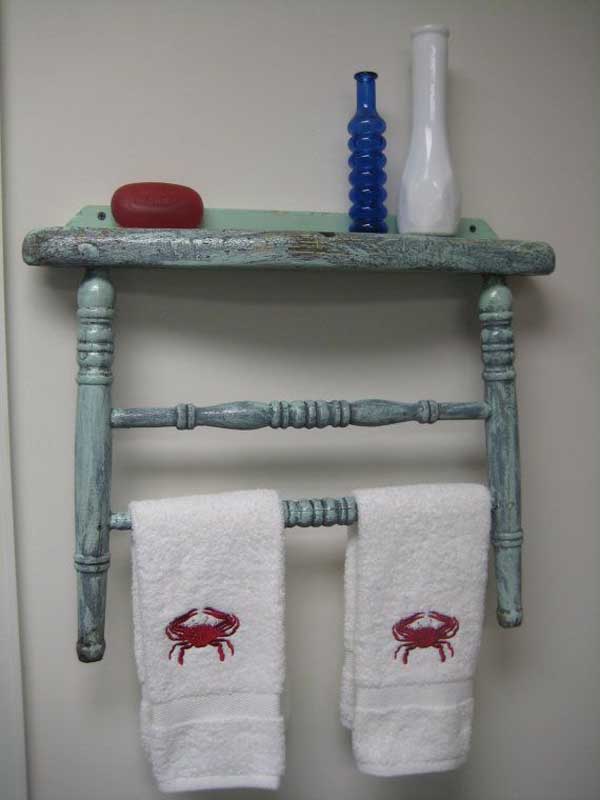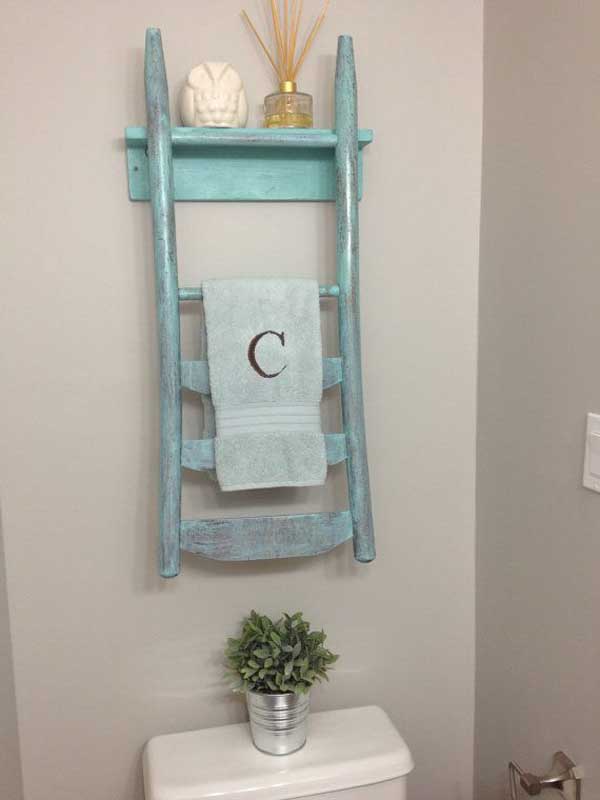 You can also get a lot of ideas on Pinterest. Have fun! And good luck!