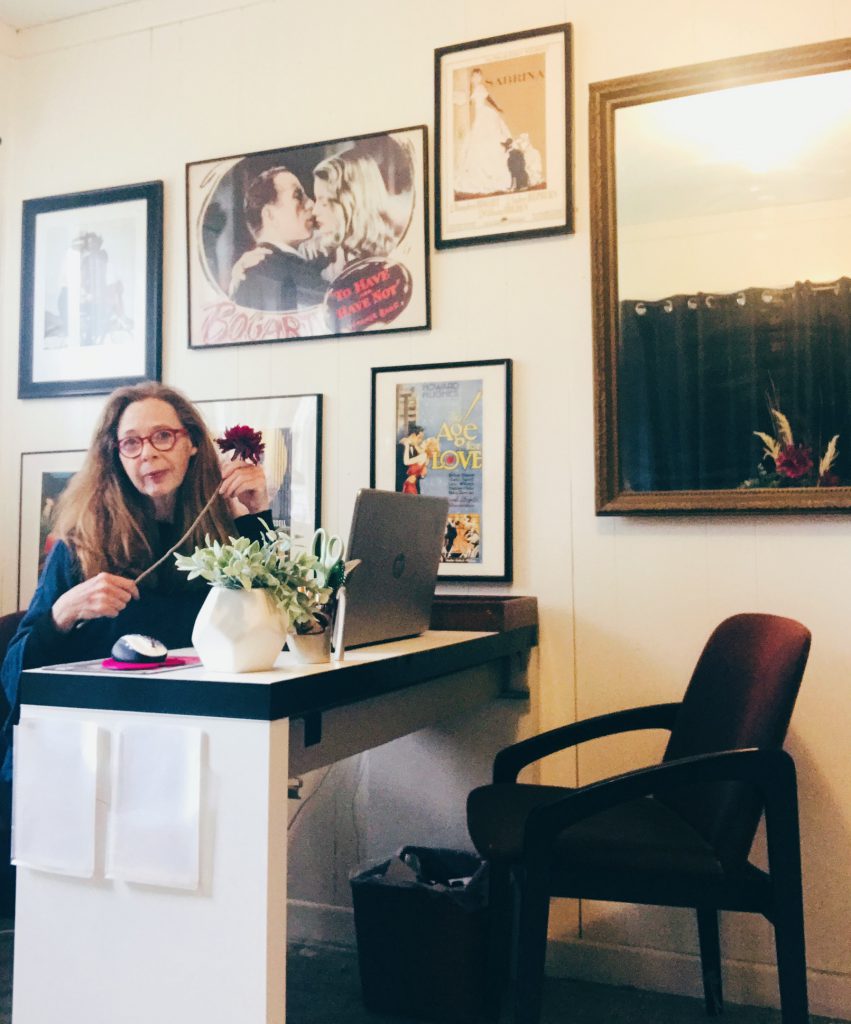 For those of us who work from home or work remotely, we need to ensure our work space is not only functional, but enjoyable as well.
It goes without saying that clutter is the biggest enemy of an office. So, get rid of it first and foremost.
Now, I don't usually write dated posts (time sensitive material), however this subject comes to you at this time because of the COVID-19 self-quarantine mandates which have sent a lot of people home to work remotely.
I'll be getting into some of the essentials you need (and probably already have) for working remotely, but first I want to get into home office aesthetics.
Make your surroundings smile at you
Your office should be a happy office space. As for me personally, I love to surround myself with things that say, "This is me" – Things that I love and things I like to look at when I glance up from my computer.
As you'll see from my own office photos (below), I love film-making and old Hollywood movies, so I have old movie posters on my walls, a couple movie clapboards, a film reel wall hook, even a director's chair with an authentic Warner Bro's back rest showing it once belonged to Clark Gable.
Other things I love which have a more functional nature include some not-so-typical office supplies. Like me, you could also find a decorative receptacle to hold your pens instead of a typical pen holder. Or a nice looking tray basket for your mail and/or paper instead of plastic trays. And why not use some pretty storage suitcases or bins to store office stuff in?
I love adding fresh cut flowers in the office space too. Live plants can lift the spirit of the room, as well. And let's not forget some aromatic scents, like candles or a diffusion of essential oils.
Get the point? Put your personality and tastes into the work space and you'll feel much better in it. As a matter of fact, the moment I did a recent office makeover, I find that I really like to be in there a lot more now. Go figure.
Okay, so now let's get into some of what you need to work remotely …
Remote office essentials
Working remotely requires a different set of resources and tools. It would seem to me that you're pretty much operating with what you need at this time, so I don't want to elaborate a whole lot here. But I'll give you a checklist anyway.
Equipment
Computer / laptop (duh!)
Printer, scanner, copier (an all-in-one machine is a good choice)
WiFi / High speed Internet
Surge protector
External hard drive
Noise canceling headphones
Shredder
Productivity
Platform used by your co-workers or clients
Cloud-based storage
Adequate software needs
Good communication technology (like email, Skype, Zoom, etc.)
Adherence to a schedule and routines
Office Space
A dedicated room or area
Comfortable chair (ideally an ergonomics chair)
Good lighting
File cabinet
Fire-safe box or case
Desktop supply and file holders
Tray baskets
Bulletin board
Sufficient storage for office materials / supplies
These are by no means meant to be a comprehensive guide on working remotely, but I hope it helps anyway.
By having what you need and having what you LOVE, you should now be complete.
Dresser for supplies


Cabinet for files

Stylish Utensil holder

Movie poster wall art

Lots of desk top space

Wall mag holder

Decorative art & storage

Florals

Added personality

Good lighting

Office bed for pet

Room with a view

Decorative bin

Stylish tray basket

Drawer dividers