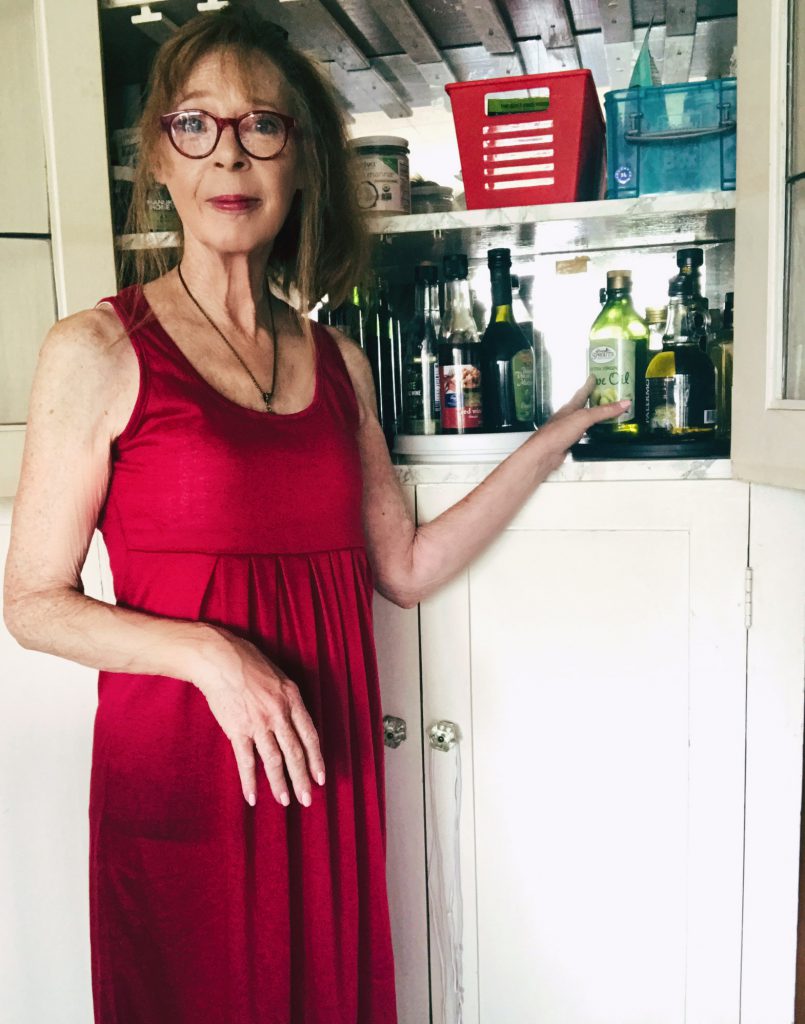 To me, there's something truly special about lazy Susan turntables. Apart from their known practicality, I find them advantageous in so many ways as a suitable method to organize and display various types of things.
The origin of the term lazy Susan is an Americanism term dating back to 1915. According to lore, Thomas Jefferson invented the device, which was known as a "dumbwaiter" for his daughter Susan.
Nonetheless, it's a round rotating tray so that whatever it holds can be seen and reached easily.
While their common use has been on tables to aid in distributing food and kitchen countertops for spices, they are also handy in pantry cabinets, the refrigerator and other places.
I've seen them used for things like cosmetics, nail polish, facial products, bathroom products, cleaning products, medicines, craft supplies, desktop supplies, and so on.
Pinterest has lots of ideas for these and they go beyond what they're commonly used for. Especially the DIY ones made in 2-3 tiered layers to hold stuff.
It's easy to make your own, too. You just need a swivel so the tray can revolve. When you want to make tiered layers, that's where you can get really creative. I've made my own tiered lazy susans using candle holders from the dollar store, but there are lots of other things you can use.
I grabbed some photos from Pinterest of several lazy susan ideas and uses (as well as my own) to show you how versatile these are. Here's what I found: