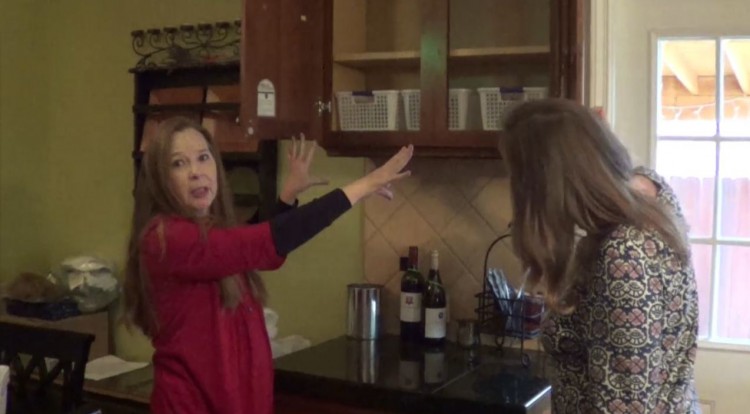 The next adventure in the Organizing Stuff video series takes place in the kitchen!
Working with a real client in real time, solutions are found for problems in her cabinets and with organizing the multitude of supplements she needs to take after surviving cancer using alternative treatment.
The fun began at the dollar store where we shopped for items to help get her kitchen cabinets better organized. We found everything we needed except for marbles to make a Lazy Susan turntable. So we hopped over to another dollar store to get those!
Watch this segment of Kitchen Cabinet Organization and see for yourself how much fun (and how rewarding) it is to do a bit of organizing!
Organizing Stuff 4 – Organize Kitchen PART 1

(There seems to be some blacked out spots in this video. Will fix and upload new version shortly!)
Organizing Stuff 4 – Organize Kitchen PART 2
In this 2-part video …
After some fun dollar-store-shopping, we returned to the house and began removing the paper party wares from the cabinet we decided to use to store all her supplements. As luck would have it, the basket bins we purchased to store her supplements fit perfectly with three baskets going across the lower shelf. We hoped everything would fit inside the baskets, and it did!
We still had an empty shelf above the lower one but that was going to be put to good use next because she had more supplements stored elsewhere in the kitchen!
So we moved all the others from the cabinet they were in and joined them with others in the new "supplement cabinet". This not only stored all her vitamins in one place, but it freed up a whole other cabinet in her kitchen!
During this time, we paid attention to examining the supplements for expiration of their shelf lives before transferring them to the new cabinet. It didn't surprise me that she didn't know what some vitamins were!
The fun didn't stop there.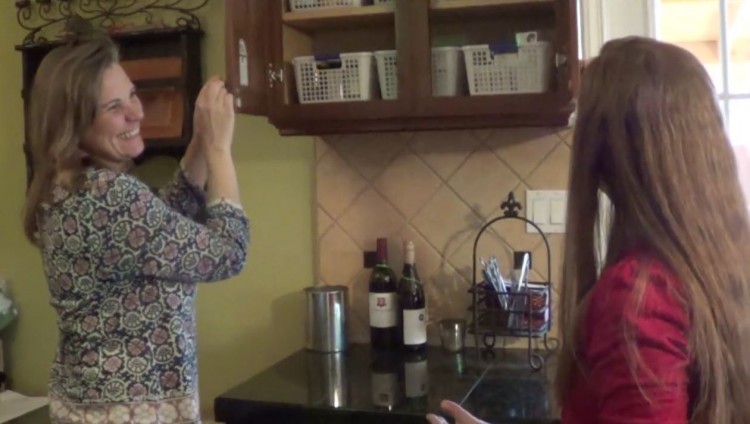 Next up was organizing one of the food cabinets. For that, I made a DIY Lazy Susan to store some of the food items in. Everything was removed from the cabinet to be sorted and grouped before putting them back inside.
When that cabinet was done, she had room for more food and was able to see everything she had in there! Big win!
The same was done for the spice cabinet. We used two Lazy Susan turntables for spice storage after sorting through all the spices. Many were thrown away for being expired or having a shelf life that died many ages ago!
At the end, we wanted to leave all her cabinets open so that house guests would come and see the organization inside. It's a proud moment when organizing projects like this are completed so we should take pleasure to share such accomplishments to the world!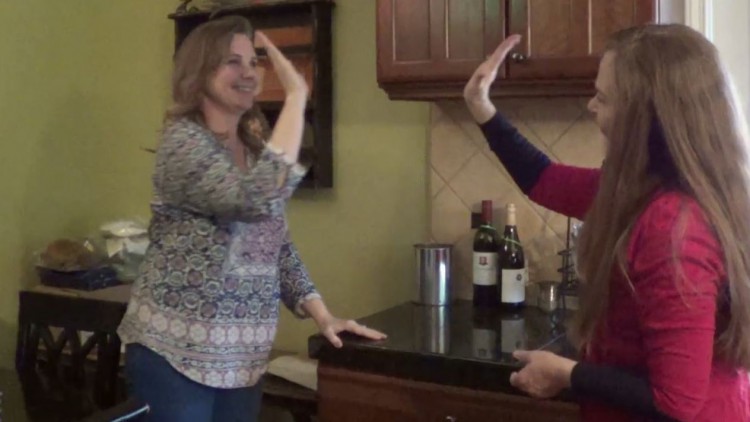 I hope this gives you some inspiration and motivation to do some kitchen organization yourself. Just remember, make it a fun project to do and it will be fun!
Happy organizing,
The Organizing Lady
P.S. Also see Organizing Stuff 3 – Organize Home Office Papers