While I was writing the article on "30 Things To Remove In Your Home Sparing No Mercy" I found some cool things people have done to re-purpose old stuff (aka junk ), of which I had recommended tossing.
Although I still hold to my advice to toss old stuff, I felt obligated to also show you some of the clever and creative things people have done with old stuff instead.
And in the spirit of being creative, I named these re-purposed marvels. So here are some …
Creative Ideas for Old Junk
1. Turn old shoes into a SuccuShoe Planter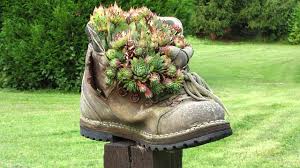 2. Repurpose an old Mac computer into a MacCat Bed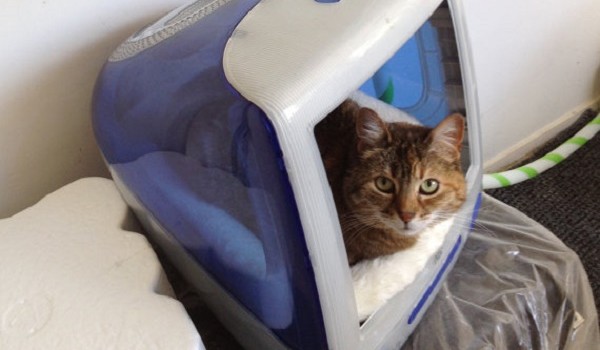 3. Display an old Mac computer as a MacMail box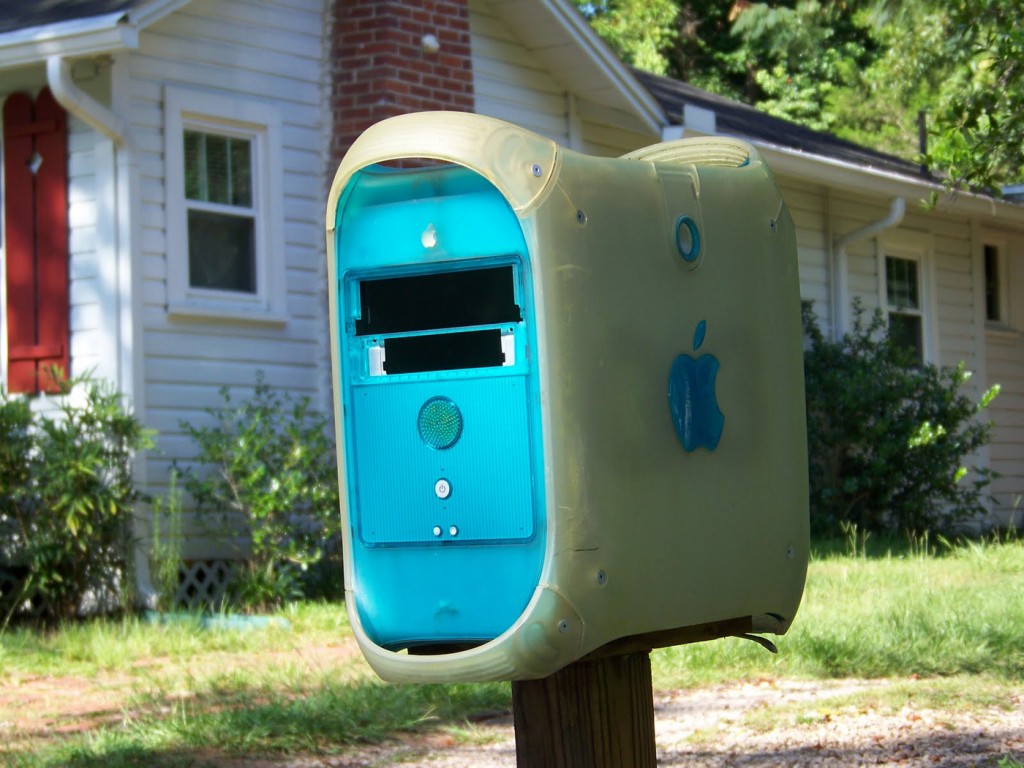 4. Make an old dresser an Island o'Dresser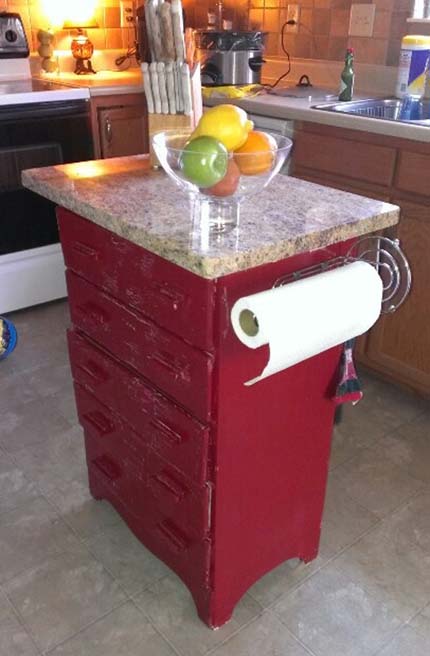 5. Use an old clamp as a BookClamp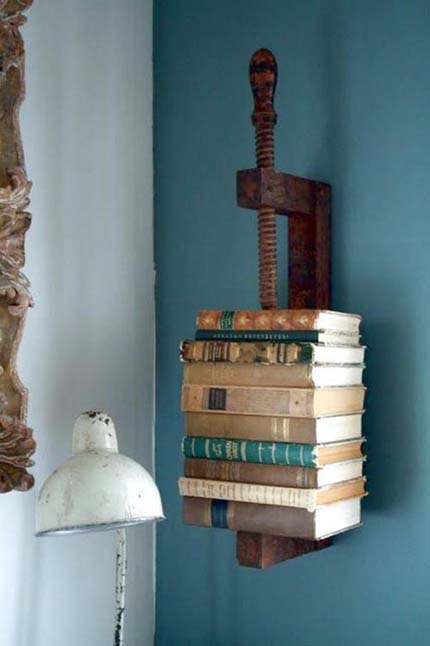 6. File a drawer from an old file cabinet as a Bookshelf File Table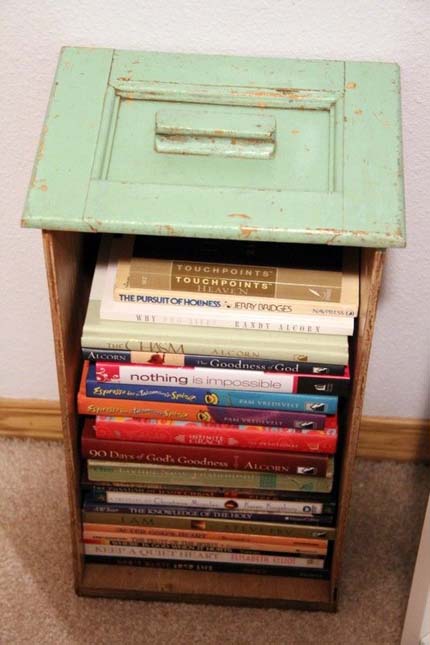 7. Transform old luggage into a Traveler Table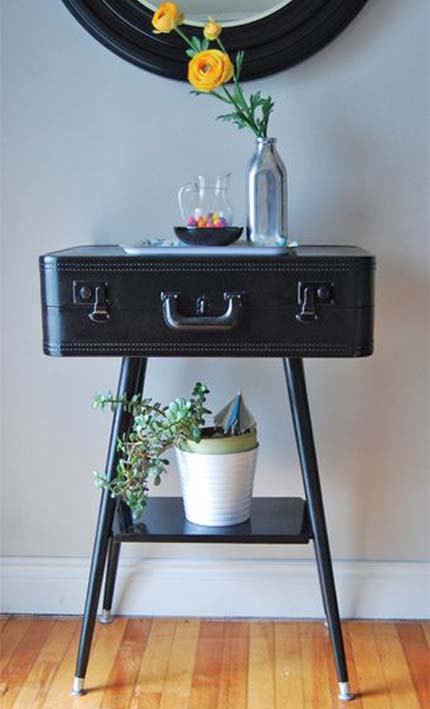 8. Transform old luggage into a Cat Traveler Bed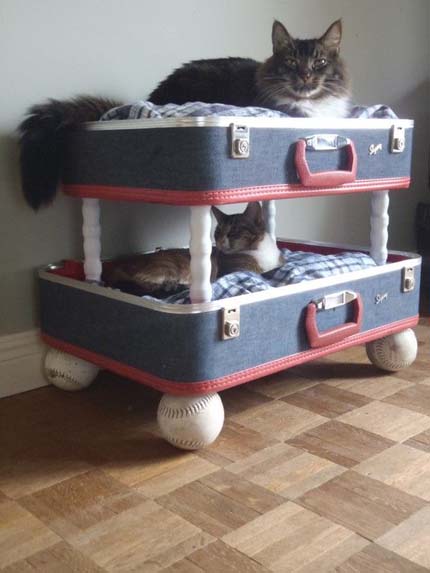 9. Turn mis-matched plates into a No-Match Desert Server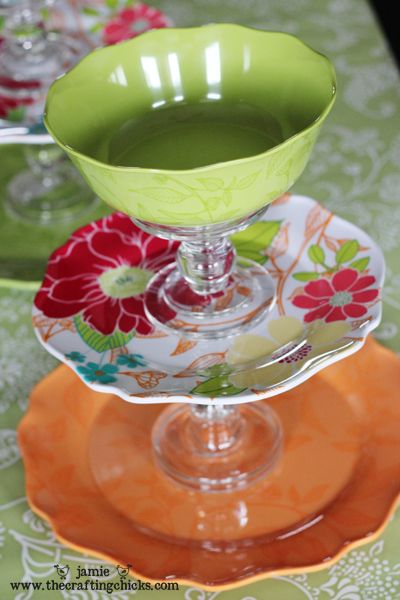 10. Serve up old record LPs as a Rock-tiered Desert Server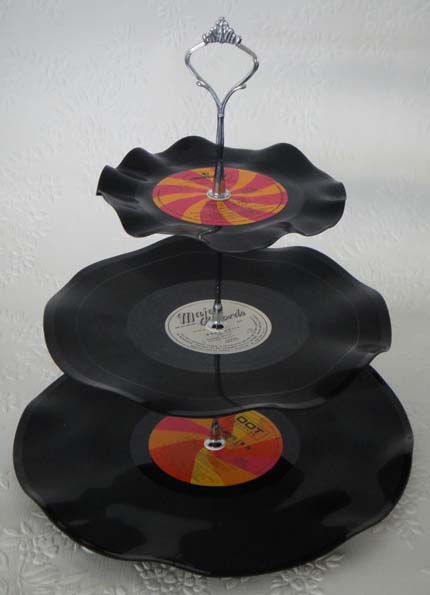 11. Turn an old tea cup into a Teatime Bird Feeder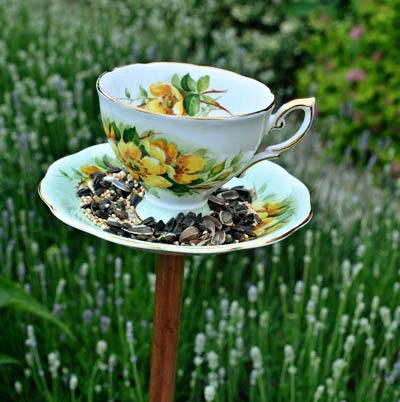 12. Use old doors as a SpaceDoor Paneled Partition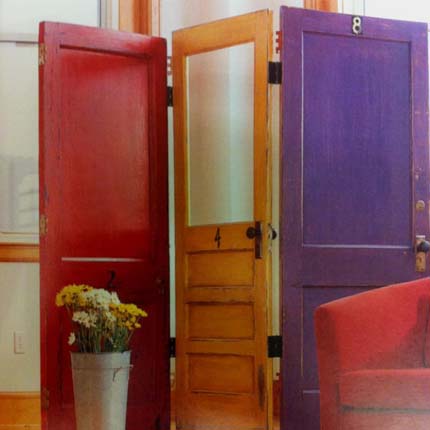 13. Turn an old barstool upside down into a Giftwrap Stool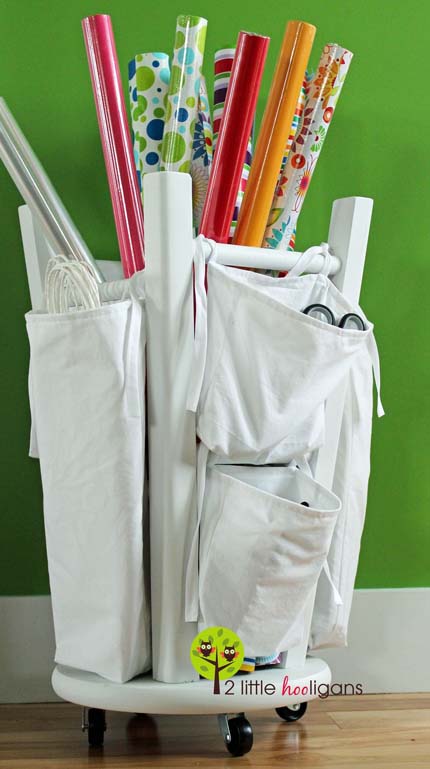 14. Put old chairs in place as Dog Chair Servers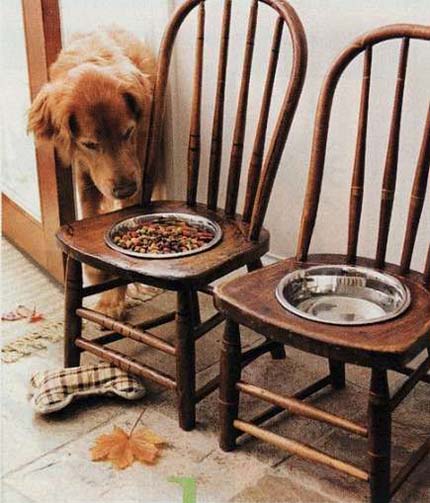 15. Spin a bike tire into a Photo Bike Wheel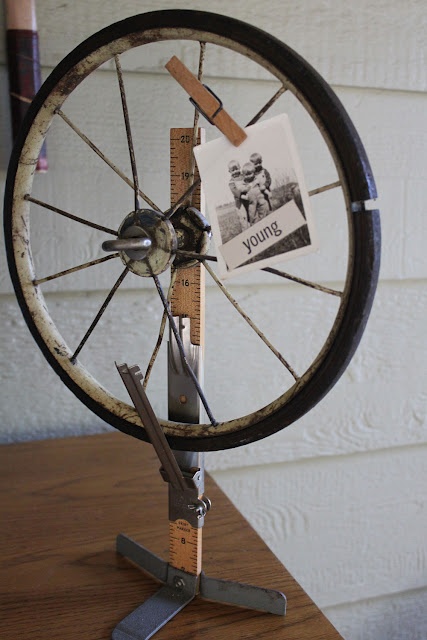 16. Spin a globe into a Photo Globe Trotter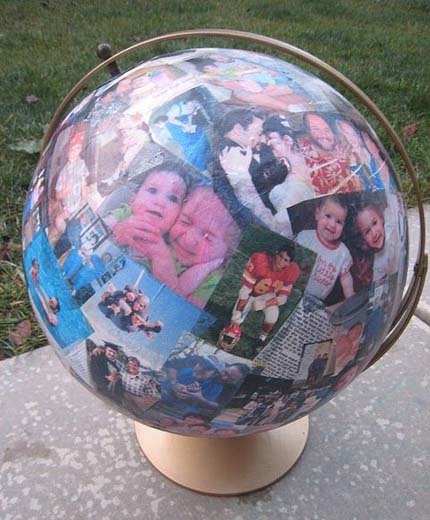 17. Implant your headboard in your plant bed as a Headboard Trellis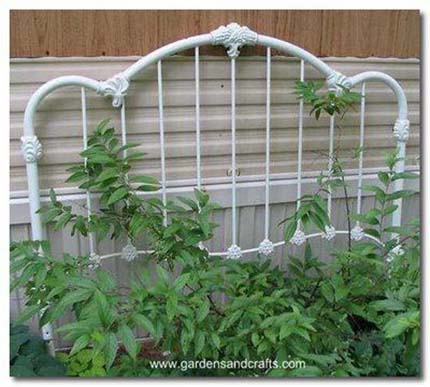 18. Hang old bottle caps as BottleCap Charmer Chimes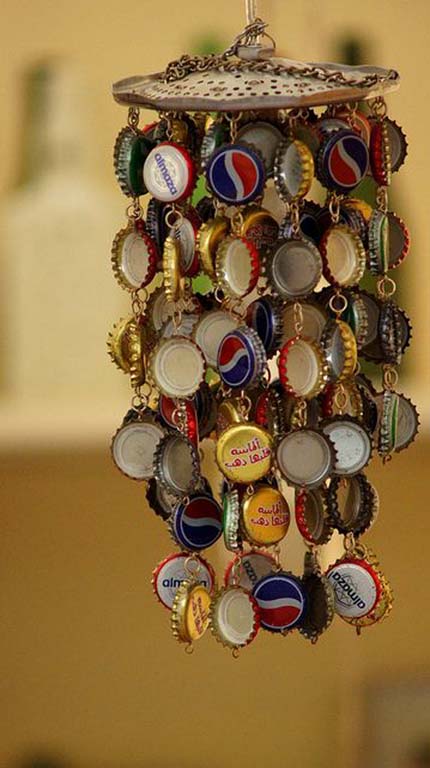 19. Utilize old cookie cans as a Desktop CookieCaddy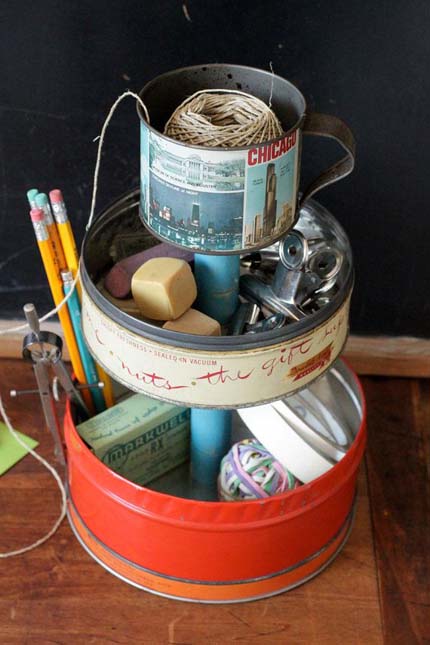 20. Step up old stairs into a StairWay Wall Decor
21. Turn an old serving bowl into a tabletop Serenity WaterBowl Fountain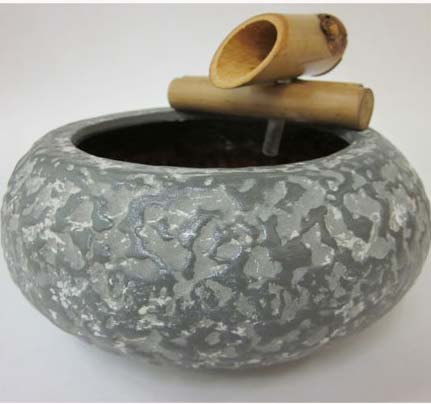 22. Toot your old trumpet as a Trumped Up Bird Bath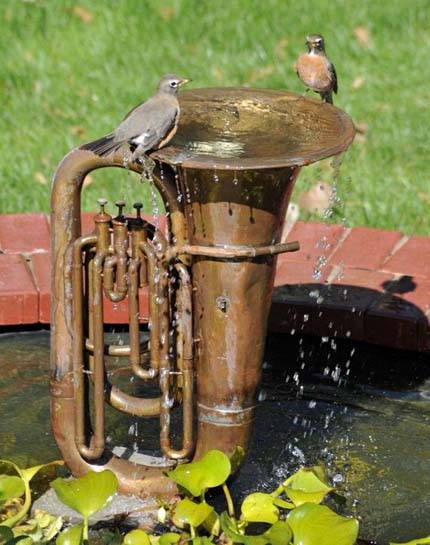 23. Sit on your stack of old magazines as a MagChair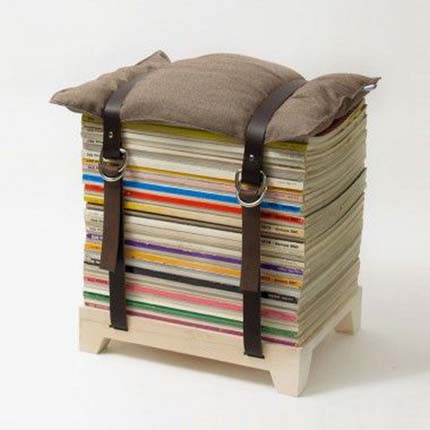 24. Sweep that old broom into a Paint BroomBrush Holder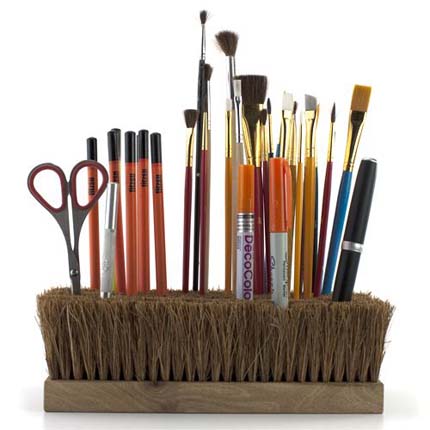 25. Use an old toolbox for a Tooltime Planter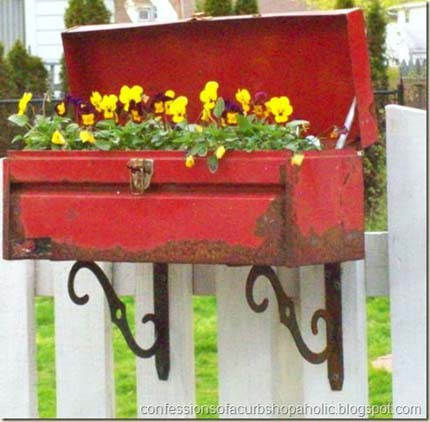 Bonus item:
If you have old barrels lying around and you happen to be a drummer, there's always this Barrel Drum: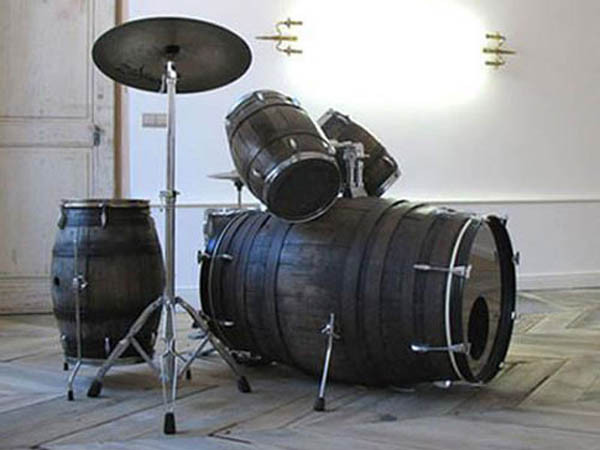 The junk creations I found were endless. I hope you'll comment on anything to add to these ideas!
[Source: Above ideas from Pinterest]