Get $85 off for organizing services!
This is a good opportunity to get started in your organizing project now and achieve your desire to be better organized.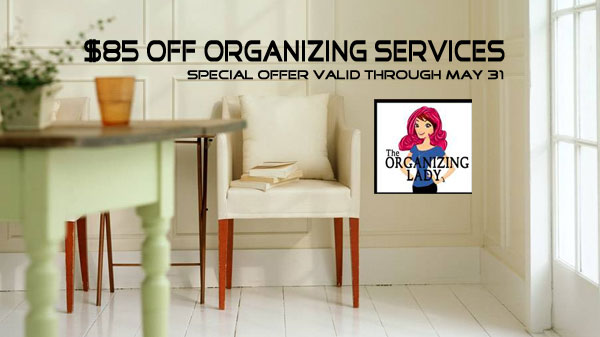 This special limited time offer is open for home or business organizing. It includes any / all of our organizing services and is a great way to see how the Organizing Lady works her magic!
You could start with an organization consultation that will put you in the right direction in the process of organizing.
This is offer is valid through May 31, 2015! Minimum purchase of 2 hours organization services. Must be within our service area.